The European Chemicals Administration (ECHA) published four substances to be added to list of SVHC and collect public opinions on September 3, 2021. The deadline for commenting is October 18, 2021. The substances passing the review will be published in the latest list of SVHC.
The following is the relevant information of the four candidate substances published this round: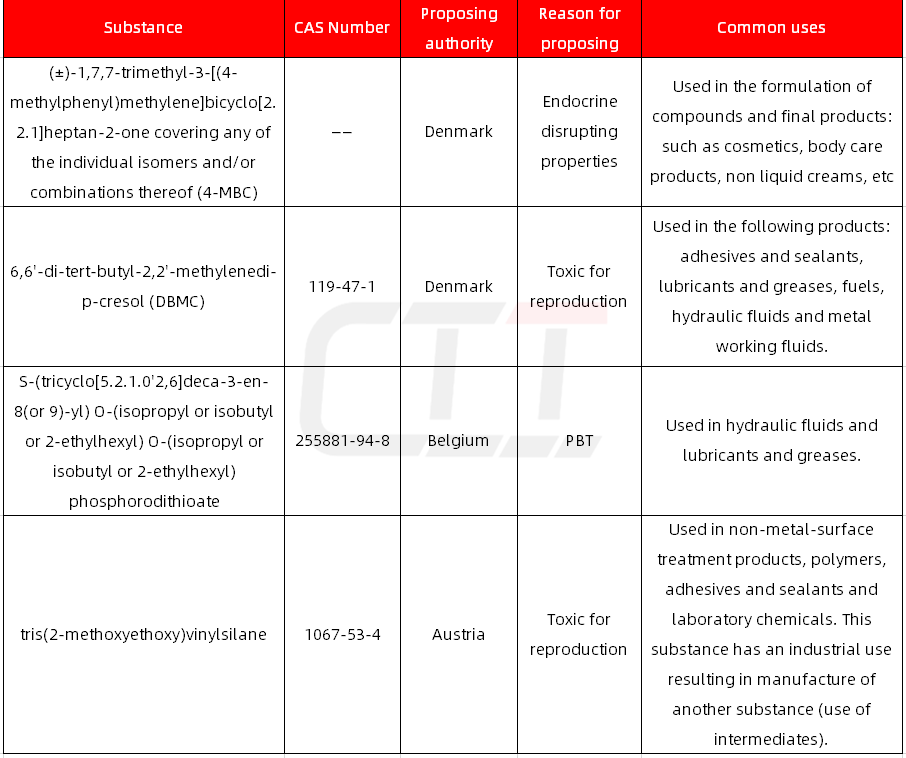 CTT Reminder:
The candidate substances passing the review will be officially published in the list of SVHC. With the increasingly strict regulatory control of the EU, clients with relevant products exported to Europe should pay timely attention to the regulatory dynamics and meet the regulatory test requirements, so as to reduce the export risk and successfully complete the transaction.